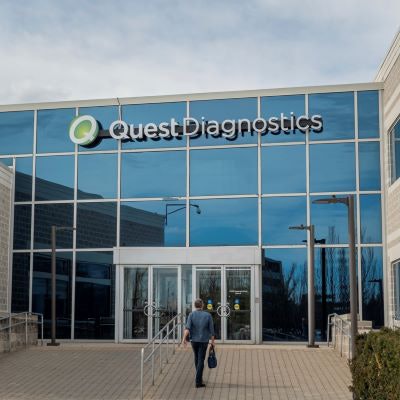 Longtime Quest Diagnostics CEO Steve Rusckowski is planning to step away from the role later this year, to be replaced by James Davis, currently executive vice president of Quest's general diagnostics business.
Rusckowski has served as CEO of Quest for more than a decade. Rusckowski will continue to serve on the Quest board of directors as executive chair through March 2023. The transition will be effective November 1, 2022.
As head of the general diagnostics business, Davis oversees a unit that accounted for more than 80% of Quest's $10.8 billion revenues in 2021 and encompassed three-quarters of its employee base. Additionally, he manages the company's operations, including sales and marketing, patient services, logistics, laboratories, billing, and customer services. Davis joined Quest in April 2013 as senior vice president of diagnostic solutions.
Quest also announced that Mark Guinan, executive vice president and chief financial officer (CFO), will retire in 2022 following eight and a half years in the role. A process to identify Quest's new CFO has begun.
In other news, Quest reported a slight dip in revenues for the fourth quarter of fiscal year 2021 (end-December 31). For the period, Quest reported revenues of $2.74 billion, a decrease of 9% compared to $3 billion in 2020.
The company reported full-year revenues for fiscal year 2021 were $10.79 billion, up 14.3% from 2020. In addition, full-year cash provided by operations was $2.23 billion, up 11.4% from 2020, Quest said.
Quest's guidance for 2022 reflects lower demand for COVID-19 testing services, growth in the base business, and the impact of the recently announced one-year delay of Protecting Access to Medicare Act (PAMA) cuts, company officials said.