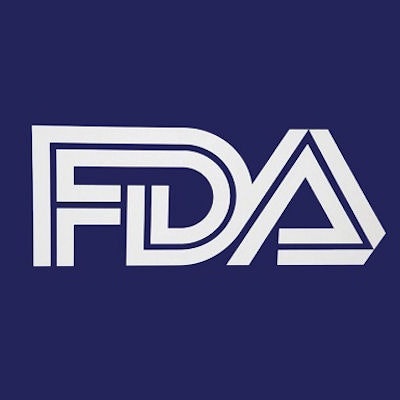 The U.S. Food and Drug Administration (FDA) has announced a joint effort between its drug and device wings to oversee pharmacogenetic tests. The move includes clarification of the definition of validity, based on scientific evidence, and signals that enforcement action could be coming for bad actors.
In a statement on February 20, the agency explained that its Center for Devices and Radiological Health (CDRH) and Center for Drug Evaluation and Research (CDER) are collaborating on the monitoring and review of evidence supporting pharmacogenetic (PGx) tests, which are used to match medications to patients based on genetic profiling.
The collaboration includes a web-based guide to pharmacogenetic associations that the FDA has reviewed and considers to be supported by the scientific literature for guiding the use of specific medications. The list includes interactions supported by labeled claims in guiding the use of drugs, but, importantly, it also includes gene-drug interactions that the FDA describes as "consistent with the current FDA labeling" based on published literature.
"This literature-based scientific evidence is often used in support of the recommendations found in professional guidelines used by clinicians," the agency explained in its statement.
The web-based resource will be updated on an ongoing basis, and the FDA is accepting public comment from stakeholders regarding gene-drug associations that should or should not be included.
FDA won't 'stand idly by'
The launch of a collaborative approach follows a safety communication warning against the use of genetic tests with unapproved claims in October 2018, as well as other actions in 2019, including a warning letter to Inova Genomics Laboratory for marketing tests that predict response to specific medications with no review by the FDA.
"Unfortunately, in the time since our safety communication was issued, some manufacturers of pharmacogenetic tests with claims not adequately supported by sound science have continued marketing their tests, including some for medications to treat seizures, mental illness and pain, including opioids," the FDA said.
Many of the pharmacogenetic assays are offered as laboratory-developed tests (LDTs), the FDA noted. IVD legislation is being considered in Congress, and while the FDA has exercised enforcement discretion in this area, it said that it "should not and cannot stand idly by when safety issues arise."
The agency has not taken a heavy hand in its latest communication, which mainly serves to clarify what is considered a valid pharmacogenetic test, commented Bruce Carlson, publisher of market research firm Kalorama Information, a sister company of LabPulse.com. However, the agency's comments about safety concerns should serve as a warning to bad actors that enforcement action could be coming, he added.
The American Clinical Laboratory Association (ACLA) said it is reviewing the FDA's communication and discussing it with its members. The ACLA is deeply concerned about the FDA's actions on pharmacogenetic testing, as the agency has no authority under current law to regulate laboratory-developed tests, ACLA President Julie Khani said in a statement provided to LabPulse.com.
"Unfortunately, rather than fully committing to the thoughtful and transparent congressional efforts to advance comprehensive diagnostic reform legislation, the FDA's actions on PGx testing have created uncertainty for laboratories," Khani said. "Test developers have faced inconsistent and muddled instructions, and this confusion threatens to halt our collective progress advancing new diagnostic tools for patients."
Editor's note: This article has been updated to include comment from the ACLA.