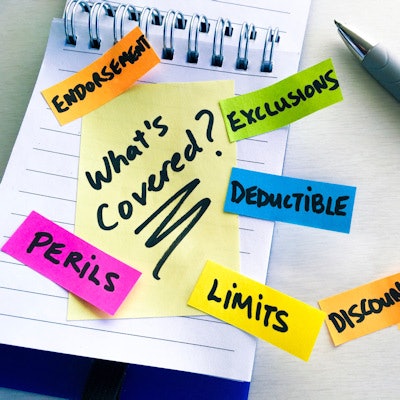 The new coronavirus relief bill just passed by the U.S. House of Representatives has drawn fire from the American Association for Clinical Chemistry (AACC) and other organizations for its omission of coverage for laboratory-developed tests (LDTs) that don't have emergency approval yet.
Among other things, the Families First Coronavirus Response Act calls for free testing for coronavirus, paid sick leave, unemployment benefits, and protections for healthcare workers. Diagnostic testing should be provided at no cost to consumers, according to the bill, which passed on March 14. The bill has the backing of President Donald Trump but still needs to pass the Senate.
The AACC issued a statement noting that the current version of the bill doesn't include reimbursement for tests that do not have emergency use authorizations (EUAs) from the U.S. Food and Drug Administration (FDA). The first test to get an EUA was a diagnostic developed by the U.S. Centers for Disease Control and Prevention (CDC), which the agency distributed to labs, only to discover that many of these tests were flawed and unusable.
Coronavirus tests developed by Roche and Thermo Fisher Scientific were just granted EUAs.
At the end of February, the FDA issued guidance paving the way for qualified labs to use their own laboratory-developed tests, prior to getting EUAs, but the coronavirus relief bill doesn't provide coverage. The omission of coverage of LDTs that do not have EUAs yet runs counter to the FDA guidance and may result in surprise billing for testing directly to consumers, which is "antithetical to the intent of the legislation and which may deter laboratories from performing the tests," the AACC explained in a statement on March 16.
Similarly, the Association for Molecular Pathology (AMP) is calling on the Senate to correct the bill to include LDTs that don't have emergency use authorization yet, or otherwise risk leaving "thousands of patients without insurance coverage for tests that are being offered by private laboratories, including many academic medical centers, reference laboratories and community health systems across the country."
As it stands, the bill has a big coverage gap and may result in surprise billing or patients skipping testing, the AMP said.
"AMP now calls on the Senate to make these changes and follow through on Congress' commitment to provide free testing for ALL Americans," the organization said in a statement.
The Infectious Diseases Society of America (IDSA) joined the chorus of organizations calling for the inclusion of tests that are in the process of getting emergency use authorizations.
"With the bill now heading to the Senate, IDSA strongly encourages Congress to provide accessible testing for all Americans who require it by amending the current bill language to cover tests that have been validated in accordance with existing policy," the organization said in a statement. "This will ensure broad and sustained rollout of lifesaving testing, even in the event of delays in the EUA process."