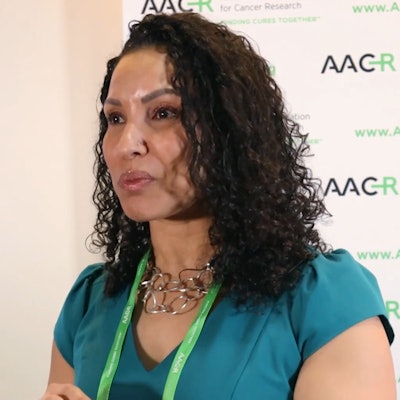 NEW ORLEANS - Does the microbiome provide clues to the precervical cancer risk of women? This is the question that Katherine Tossas, PhD, is investigating. She shared her thoughts on this topic and on reproductive justice in a video interview at the American Association for Cancer Research (AACR) annual meeting.
Tossas, an assistant professor in the department of health behavior and policy at Virginia Commonwealth University, was acknowledged by the AACR as a Next-Gen Star, the organization's program that supports early-career scientists.
Tossas is also passionate about mentoring the next generation of scientists.
"Not only mentorship is important, but sponsorship is important," she said. "I've been really lucky to have been raised by mentors who understand the difference between the two and have encouraged me also to reach out and not only be a mentor to other students that look like me but also be a sponsor to those students."
Watch the video below to find out more.