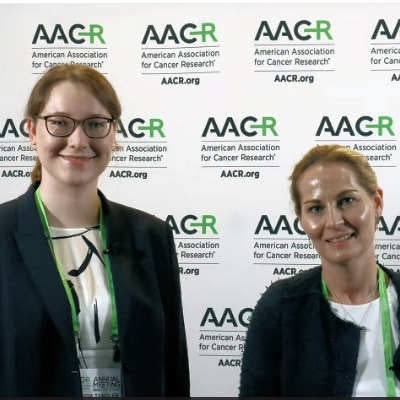 At the recent American Association for Cancer Research (AACR) meeting in New Orleans, LabPulse.com spoke with the University of Tübingen's Dr. Juliane Walz, professor of peptide-based immunotherapies, and research associate Claudia Tandler about the promising results their CoVac-1 vaccine has shown in immunocompromised patients.
Walz's team used their expertise with cancer therapeutics to develop a vaccine that induces T cells in immunocompromised patients who do not produce an adequate immune response to other vaccines.
The unit's research has shown that the vaccine induced generation of T cells in healthy volunteers much more effectively than either previous COVID infection or other vaccines. The effect was long lasting and was not diminished with any of the known COVID-19 variants, such as omicron.
A trial with a cohort of immunocompromised patients showed effective T-cell response in 86% of the patients and distinctly higher T-cell response than with current approved vaccines. The team is now looking forward to phase III approval trials and deciding how the vaccine will be further developed.