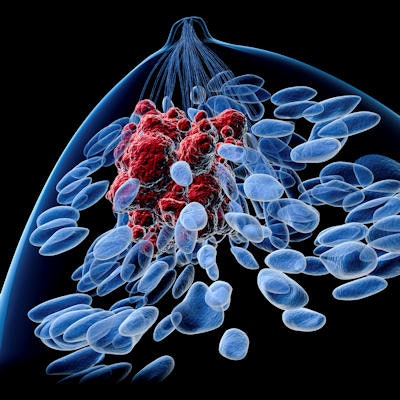 Natera is highlighting results from clinical studies on breast cancer that used its Signatera tumor-informed molecular residual disease (MRD) test. The findings will be presented on April 12 at the American Association for Cancer Research (AACR) Annual Meeting in New Orleans.
One study focuses on circulating tumor DNA (ctDNA) prognosis in adjuvant triple-negative breast cancer. Researchers found that 19.9% of patients with early-stage disease were found to have detectable ctDNA after surgery (which was strongly associated with poorer outcomes), and that lead time between first ctDNA positivity and recurrence on imaging was a median of six months.
The second study addresses the predictive and prognostic significance of circulating tumor DNA in patients with high-risk HER2-negative breast cancer who are undergoing neoadjuvant chemotherapy, the company said.