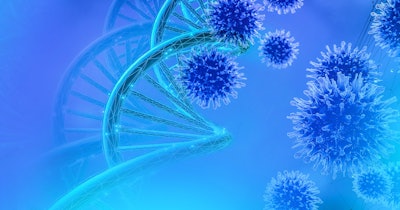 New York-based Evvy on Tuesday announced a partnership with MicroGenDX, which runs a CLIA-certified CAP-accredited laboratory that does next generation sequencing (NGS), to relaunch the Evvy Vaginal Health Test, a vaginal microbiome assay.
The Evvy Vaginal Health Test leverages metagenomic NGS to screen for all microbes isolated from the vaginal and urinary tract, excluding microbes related to reportable sexually transmitted infections, Evvy said.
The test was developed and validated at MicroGenDX, which runs the lab in which all samples will be processed. Evvy has also partnered with a physician network to authorize test requisitions in all states offering the testing kits.
Evvy noted that more than 90% of cases involving vaginal discomfort can be attributed to imbalances in the vaginal microbiome.
Through accessible testing and insights that help consumers understand their own vaginal health, its vaginal health test enables consumers to get a comprehensive picture of their vaginal microbiome using convenient at-home collection, the firm said.