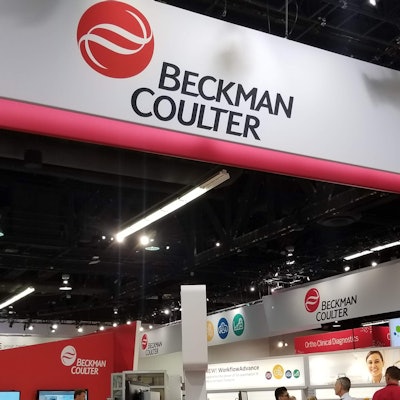 The U.S. Food and Drug Administration (FDA) has granted emergency use authorization (EUA) to Beckman Coulter's Access SARS-CoV-2 immunoglobulin M (IgM) assay, which detects antibodies that recognize the receptor-binding domain (RBD) of the spike protein on the virus.
The Access SARS-CoV-2 IgM assay has 99.9% specificity and 98.3% sensitivity, according to Beckman Coulter.
The firm is also developing a SARS CoV-2 antigen assay as well as a quantitative IgG assay that it anticipates will be launched later this year.