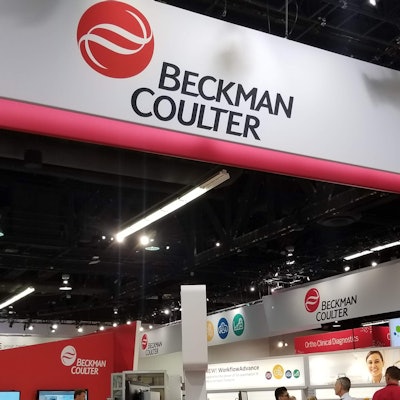 Beckman Coulter announced it has launched its Access SARS-CoV-2 immunoglobulin G (IgG) test, a fully quantitative, lab-based, IgG serology test that measures the quantity of antibodies against the virus that causes COVID-19.
The assay is traceable to the First World Health Organization (WHO) International Standard for anti-SARS-CoV-2 immunoglobulin (human) and reports results directly aligned with the binding antibody units/milliliter (BAU/mL) standard established by the WHO.
The Access SARS-CoV-2 IgG test can be used in random-access mode and integrates into existing workflows without batch processing, according to the company. The test is available for immediate shipping to customers in countries accepting the CE Mark and to customers throughout the U.S. and Puerto Rico under the U.S. Food and Drug Administration's (FDA) Policy D.
The company reported it has filed an emergency use authorization for the assay with the FDA.