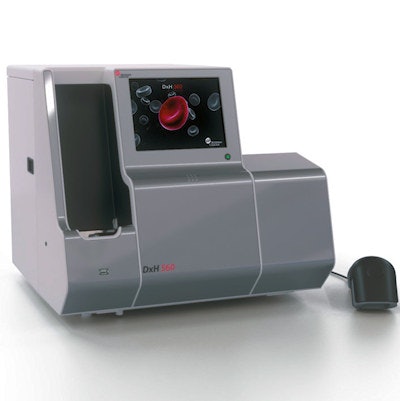 Beckman Coulter has introduced the DxH 560 AL, a tabletop hematology analyzer targeted at small and medium-sized labs.
The DxH 560 AL features auto-loading functionality, as well as closed tube aspiration and walkaway capabilities, according to the company. Users can also continuously add up to 50 samples to the analyzer, which can provide results in 60 sec or less from a sample volume of 17 µL -- less than a drop of blood, Beckman Coulter said.
The analyzer also includes privacy and security features such as a customizable user login, paperless data management, and traceable automated timeouts to guard patient electronic personal health information, the firm said.