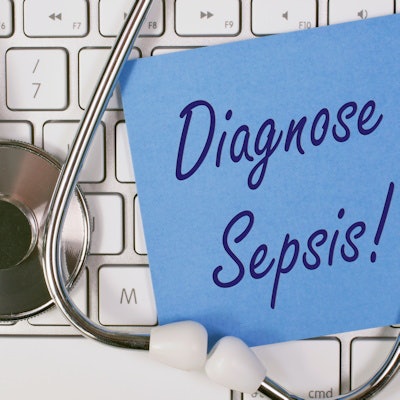 Bluejay Diagnostics on Wednesday announced the completion of clinical studies for its Symphony IL-6 Test for sepsis triage.
The Acton, MA-based firm said it will present the study results at the 2022 AACC Annual Scientific Meeting being held from July 26 to July 28 in Chicago.
Bluejay noted that it is developing its Symphony System to address the need for rapid, near-patient testing by providing quantitative measurements of specific biomarkers to determine the need for additional patient care and monitoring. The blood-based Symphony IL-6 Test for sepsis triage would provide results in approximately 20 minutes from sample to result.
"Completion of these studies, which consist of our previously disclosed reference range study, cut-off value study, and cut-off validation study marks an important milestone towards a potential filing of our De Novo Marketing Application with [the U.S. Food and Drug Administration] by the end of the year," Bluejay Diagnostics CEO Neil Dey said in a statement.