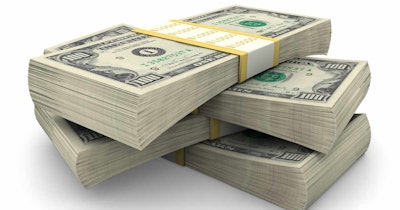 Medical technology firm Cytovale has raised $84 million in a series C financing round that the firm says it will use to expand the commercialization of its 10-minute IntelliSep test for sepsis.
Both new and existing investors participated in the round, the San Francisco-based Cytovale said in a statement, including Norwest Venture Partners, Sands Capital, and Global Health Investment. Additional financing came from the conversion of bridge notes, the firm added.
Cytovale said that it intends to extend the use of its IntelliSep prognostic blood-based test to more U.S. hospital emergency departments and healthcare systems.
The company received U.S. Food and Drug Administration 510(k) marketing clearance for IntelliSep test in December 2022. Following the initial launch of the test in April of this year at Our Lady of the Lake Regional Medical Center in Baton Rouge, LA, Cytovale had announced its plans for an expanded launch later in the year.