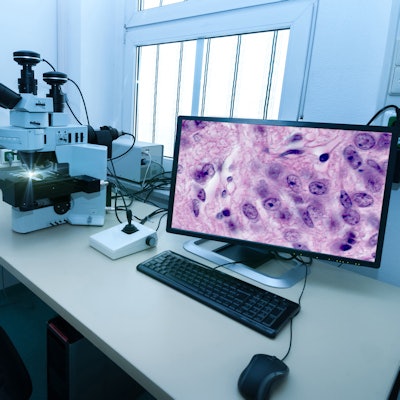 The Taiwan National Synchrotron Radiation Research Center (NSRRC) has added infrared wax physisorption kinetics (iR-WPK) capabilities to detect oral cancer and other cancers in minutes using tissue and cell samples.
The iR-WPK technology utilizes a contrast agent to perform contrast-enhanced imaging of the glycan layer, a cell surface that is altered when cancer cells grow. The technique can also help diagnose and track the progression of chronic kidney disease.
The technique has been patented in the U.S., European Union, Japan, and Taiwan, according to the research center. A third-party company in Taiwan acquired a nonexclusive patent license to implement the technology in the country.
The iR-WPK technique works by using infrared synchrotron radiation to highlight abnormal glycans that have bound with the contrast agent. It is faster than other common cancer detection methods, including immunofluorescence, immunohistochemistry, and mass spectrometry, and can nondestructively detect cancerous and precancerous lesions within 15 minutes.
One NSRRC scientist has also developed a complementary iPathologist software analysis program to help pathologists analyze iR-WPK histopathological images. The app can recommend therapeutic strategies, predict prognosis, and provide cancer diagnosis during surgery, the research center noted.
Multiple hospitals in Taiwan are currently testing iR-WPK in clinical trials. The implementation is part of the Taiwanese government's initiative to promote research and technology in the biotechnology and precision medicine space.