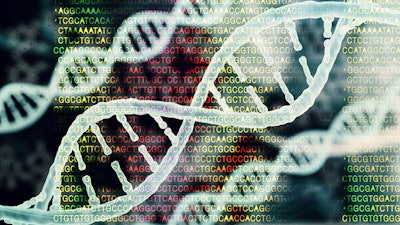 Day Zero Diagnostics (DZD) recently raised $16 million to fund the application of whole-genome sequencing and artificial intelligence to antibiotic-resistant infections, facilitating the firm's goal of changing how infectious diseases are diagnosed.
By enabling the rapid identification of the species behind the symptoms and eliminating the need for culturing, the company could give physicians the antimicrobial susceptibility information they need to provide more targeted, effective treatment of severe infections.
Investors see promise in the approach. Following this latest $16 million financing round, its total venture capital funding is $49 million. The startup has also received more than $18 million in non-dilutive funding.
DZD will use the latest cash infusion to complete development of an improved Blood2Bac sample prep protocol. Blood2Bac is DZD's solution to detecting bacterial DNA in blood samples. Through an enrichment process, DZD changes the sample so it contains more bacterial DNA than human DNA, enabling the detection of pathogens via sequencing.
The improved Blood2Bac process will capture fungi as well as bacteria, use smaller sample volumes, and cost "substantially" less, according to DZD. The funding will also support the development of a prototype for the commercial system, which will include the hardware and algorithms to identify organisms and profile their susceptibility to antimicrobials.
"We've now got working prototypes in our lab and are striving to complete the cycle of prototype development so that we can go into an FDA clinical study," DZD CEO Jong Lee told GenomeWeb. "Our primary goal is to make sure that we get this in the hands of hospitals … to bring in a new era of sequencing where hospital microbiology labs are using an FDA-cleared test that they can execute locally."