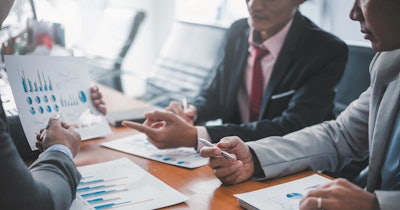 The U.K. IVD market reached $4.6 billion in 2022, according to an estimate by Kalorama Information, a sister brand of LabPulse, in its 30-Country IVD Market Atlas.
The U.K. market is expected to grow just under 3% per year for the next five years, the report said, faster than Italy, France, or the Netherlands, and at about the same rate as Germany.
Point-of-care testing will drive most growth in the British market, especially tests for glucose, coagulation, critical care, fecal occult blood (FOB), and ID/AST.
There are many reasons for growth. The U.K. healthcare system, through its National Health Service (NHS), has been an early adopter of new medical technology, particularly in IVD and notably in lateral flow, that can improve patient-provider encounters. U.K. citizens average 2.8 annual physician visits per year according to the Organization for Economic Cooperation and Development (OECD), higher than the U.S. or Canada.
The U.K. population of more than 67 million is aging, which favors the increased adoption of in vitro diagnostic devices. According to the British Office of National Statistics in its 2021 census, more than 11 million people -- 18.6% of the total population -- were aged 65 years or older, compared with 16.4% at the time of the previous census in 2011.
Brexit is not expected to have a material impact on the market.
The U.K. will permit the sale of CE-marked devices until 2028, which makes it a target market for IVD test makers seeking to launch products that earn that designation.
In January 2021, the U.K. left the regulatory system of the EU for medicinal products and medical devices. After negotiations, the EU and the U.K. entered into a trade and cooperation agreement, also known as the Partnership Agreement. The Partnership Agreement establishes, among other things, a foundation for comprehensive economic partnership. At its core, this is based on a free trade agreement that envisages neither customs nor quotas and, as a result, avoids significant barriers to trade. The Partnership Agreement therefore significantly contributes toward ensuring the uninterrupted supply of medicinal products, vaccines, and medical devices; that remains the federal government's top priority.
CE-marked products will be allowed to be sold in Britain for the next five years. The U.K. also has its own approval process which has roughly mirrored the European process, but could change in different ways as the EU begins its IVDR implementation and the U.K. process evolves. In June 2022, new regulations were published by the U.K.'s Medical Devices and Healthcare Regulatory Authority (MHRA). The new regulations improve the safety of medical devices. At present these regulations only apply to Great Britain.
This article is part of a series based on Kalorama Information's 30-Country IVD Market Atlas, which includes the U.S., China, Germany, U.K., Saudi Arabia, India, United Arab Emirates (UAE), France, Vietnam, Turkey, and 20 other countries.