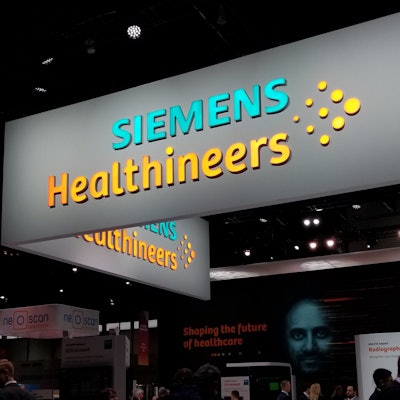 Siemens Healthineers said that it's collaborating with the U.S. Centers for Disease Control and Prevention (CDC) and the Joint Research Centre (JRC) of the European Commission (EC) on a research project to develop a process for standardizing SARS-CoV-2 assays.
Because they target different SARS-CoV-2 proteins, antibody tests among different manufacturers currently can't analytically be compared, according to Siemens. In an effort to address this problem, the new collaboration with the CDC and JRC aims to develop a process to standardize these assays by anchoring each protein to a neutralization antibody titer, a level of antibody present to block the virus from entering cells in laboratory experiments.
By defining concentrations of antibodies to specific viral proteins that confer neutralization, these results could one day be extrapolated to thresholds considered sufficient to confer immunity, the company said. All manufacturers would then be expected to utilize this framework.