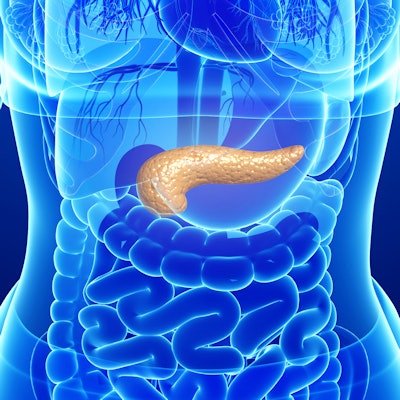 Invitae is offering free genetic testing and counseling to pancreatic cancer patients as part of its Detect programs, which are sponsored by various companies and organizations.
Patients must meet criteria in specific clinical areas where genetic testing is underutilized to be eligible for testing. Professional guidelines recommend genetic testing for all pancreatic cancer patients to guide treatment choices and evaluate eligibility for clinical trials, the company noted in a statement.
Though pancreatic cancer can be difficult to diagnose in its early stages, risk is higher in those carrying pathogenic variants in genes associated with hereditary cancer syndromes, such as hereditary breast and ovarian cancer or Lynch syndrome.
Additionally, Invitae is continuing to enroll patients in its other no-charge genetic testing and counseling programs for those with muscular dystrophy, prostate cancer, cardiomyopathy and arrhythmia, and lysosomal storage diseases. Some of the programs also offer follow-up testing for family members of patients with genetic variants associated with disease.