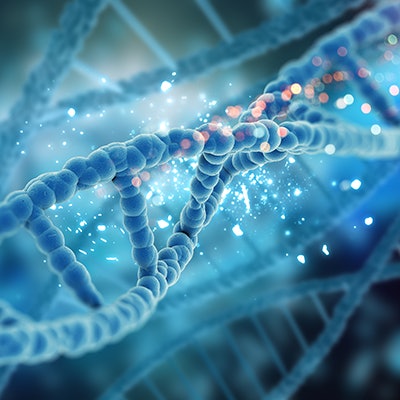 Lung cancer patients with inconclusive bronchoscopy results have just received encouraging news that their tests can now be more accurately classified for cancer risk.
In a study published in the journal PLOS One, a group of researchers has clinically confirmed that Veracyte's Percepta Genomic Sequencing Classifier (GSC) can accurately classify lung cancer risk from inconclusive samples taken in a bronchoscopy.
In the study, researchers representing pulmonary care institutes across the United States tested Veracyte's Percepta GSC to see if it could accurately identify the risk of malignancy (ROM) in a blind, independent set of 412 samples from lung nodules of patients. All of these samples had been assigned an ROM of "low," "intermediate," or "high" prior to the bronchoscopy. However, after the bronchoscopy, and prior to the Percepta GSC testing, these 412 samples were designated inconclusive.
The largest group of inconclusive lung nodules belonged to those that were identified prior to the bronchoscopy as intermediate ROM. The research determined that the Percepta GSC was able to reclassify 41% of these intermediate ROMs to be either high or low risk. For these intermediate ROMs, Percepta GSC either down-classified them to be low-risk samples with a 91% negative predictive value (NPV), or up-classified them to high-risk with a 65% positive predictive value (PPV).
For those samples that had been identified as low risk prebronchoscopy, the research demonstrated that the Percepta GSC down-classified 54.5% of those to very low risk with 100% sensitivity, indicating no false negatives, and a >99% NPV. The Percepta GSC had also up-classified 27.3% of high-risk lesions to very high risk with a specificity of 91.2% and 91.5% PPV. Across all of the prebronchoscopy risk groups, the Percepta GSC was able to reclassify nearly 40% of samples into a different risk category.
"Quickly and accurately determining whether lung nodules identified through screening or incidentally are benign or malignant is critical to improve patient outcomes, but is often challenging," Dr. Bill Bulman, Veracyte's medical director for lung cancer, said in a statement. "Physicians frequently use bronchoscopy to evaluate potentially cancerous lung nodules because it is less invasive than surgery; however, many times this procedure produces inconclusive results, leaving physicians and patients without clear guidance about what to do next. The findings from this study suggest that the Percepta GSC provides accurate, objective information that can help resolve this challenge."
These results have led the researchers to conclude that if Percepta GSC results had been applied to these patients, 50% of them with low or intermediate prebronchoscopy ROM and benign lesions, as well as 29% of those with malignant lesions, could have avoided the additional invasive procedures to which they were subjected.
"By accurately classifying lung nodules that have inconclusive bronchoscopy results, the Percepta GSC can help patients avoid unnecessary invasive procedures, and help ensure earlier diagnosis and more timely treatment for those at high risk of cancer," Giulia Kennedy, Veracyte's global chief scientific officer and chief medical officer, said in a statement.
Veracyte developed its Percept GSC second-generation genomic test leveraging RNA whole-transcriptome sequencing and machine learning. Equipped with these tools, Percepta GSC can make use of the novel field of "field-of-injury" science, which investigates gene expression changes associated with malignancies. In particular, field-of-injury science can track genomic changes associated with lung cancer found in the airways of current or former smokers. The procedure for Percepta GSC involves collecting a sample from a brushing of the patient's main lung airway during a bronchoscopy.
This latest research follows reports from the beginning of this year in which Veracyte's Percepta GSC was touted as delivering curative therapy for patients with high-risk lung nodules and inconclusive bronchoscopy results.