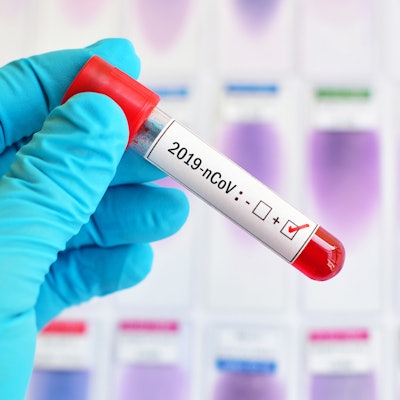 Quidel has updated performance data for its Sofia severe acute respiratory syndrome (SARS) Antigen fluorescent immunoassay (FIA) test to reflect further studies it conducted as part of its emergency use authorization from the U.S. Food and Drug Administration.
The package insert will be updated to state that the test has 96.7% specificity with nasal swab specimens within a five-day window of infection, a rate comparable to reverse transcription polymerase chain reaction (RT-PCR) testing, the company said. The test can be purchased in the U.S. through Cardinal Health, Fisher Healthcare, Henry Schein, McKesson, or Medline.
Quidel also announced that the U.S. Department of Health and Human Services plans to purchase 2,000 of its Sofia 2 and 750,000 Sofia SARS Antigen FIA tests over the next few months for use in nursing homes.