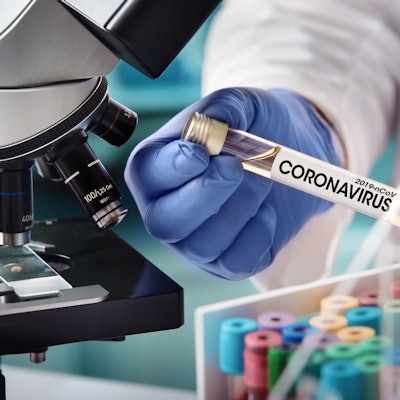 Quidel has completed its investigation of false-positive results for COVID-19 at a testing location in Vermont. The company said it found no testing site- or product-related issues with the Sofia 2 instrument or the Sofia severe acute respiratory syndrome (SARS) Antigen fluorescent immunoassay (FIA).
A few Vermont patients complained of false-positive results because they were subsequently tested and found negative for COVID-19 by polymerase chain reaction (PCR) testing. After inspecting the testing site, analyzing the Vermont site's data, and reviewing approximately 110,000 data points generated at 526 sites in 33 other states currently using Quidel's product, Quidel found no issues with either the testing facility or with the quality of the Sofia products used.
It is likely the Sofia results were true positives and the subsequent PCR method used to retest the patients provided inaccurate results, the firm said.
No further actions are deemed necessary and results were provided to the Vermont Department of Health, the U.S. Centers for Disease Control and Prevention, and the U.S. Food and Drug Administration.