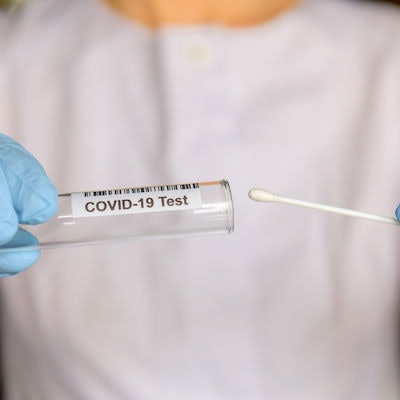 Quidel has received a U.S. Food and Drug Administration emergency use authorization (EUA) for a rapid diagnostic that can simultaneously identify influenza A, influenza B, and the novel coronavirus.
The ABC Test, also known as the Sofia 2 Flu + SARS Antigen FIA, is a cartridge-based, point-of-care diagnostic that works with both nasopharyngeal and nasal swab specimens. The test is designed for use in individuals with suspected respiratory viral infection within five days of symptom onset, according to the company.
The three-way test works with the Sofia 2 Fluorescent Immunoassay Analyzer (FIA) and provides results within 15 minutes, Quidel noted. The diagnostic technologies for both flu strains and SARS-CoV-2 are all in one test cartridge, so clinicians can perform the ABC Test with a single swab sample.
Clinicians can use the ABC Test in two workflow models. With "walk away" mode, they can place the cartridge in Sofia 2 for automatic timed development. Or clinicians can use the faster "read now" mode, in which they place cartridges on a counter or bench top for manual timed development before placing them into Sofia 2 for scanning.