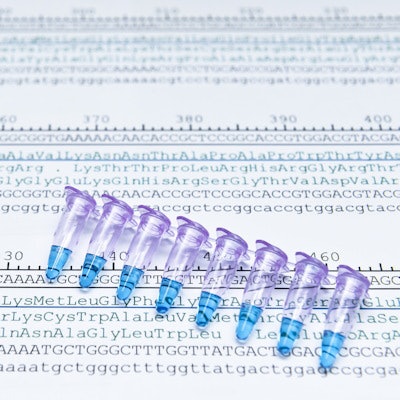 Caris Life Sciences has submitted premarket approval (PMA) applications to the U.S. Food and Drug Administration (FDA) for its MI Exome CDx and MI Transcriptome CDx assays.
MI Exome CDx for whole-exome sequencing (DNA) and MI Transcriptome CDx for whole transcriptome sequencing (RNA) are precision-medicine assays that include key companion diagnostic biomarkers with therapy claims. The assays detect all classes of alterations, including genomic signatures for microsatellite instability (MSI), tumor mutational burden (TMB), and loss of heterozygosity (LOH), according to the company.
A sequencing-based test utilizing DNA isolated from formalin-fixed paraffin-embedded (FFPE) tumor tissue specimens, MI Exome CDx provides qualitative detection of genomic alterations. MI Transcriptome CDx, which received a breakthrough device designation by the FDA in 2019, is a sequencing-based test that utilizes RNA isolated from FFPE tumor tissue specimens to qualitatively detect genomic and transcriptomic alterations, Caris said.