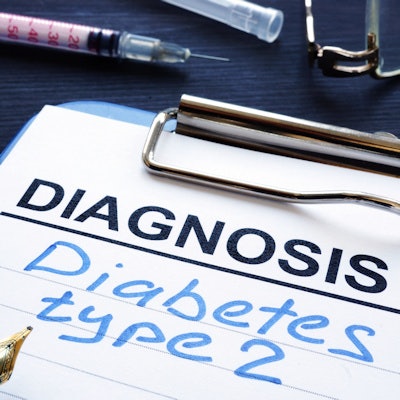 One of the key advantages of point-of-care (POC) testing is the ability to offer test results within a matter of minutes, instead of several hours or a few days with central lab testing. Health officials in Texas were able to leverage POC technology to boost participation in a program designed to tackle one county's growing diabetes epidemic.
Public health officials in Denton County decided to take advantage of POC testing's unique capabilities to address a rising diabetes incidence rate among low-income people in their area. As a result of its efforts, the department boosted hemoglobin A1c (HbA1c) testing rates and achieved a 38% overall reduction in HbA1c levels in this target population.
Factoring in possible savings from reducing the rates of complications, such as amputations and heart failure, the program potentially saved about $778,000 for the first eight months of this year, according to estimates for Denton County by POC equipment manufacturer Siemens Healthineers.
Backdrop: High cost of low income
The emergence of POC testing -- the miniaturization of laboratory functions onto portable systems -- makes it possible to test individual living cells and small volumes of reagent samples. With sensors, microsystems, and low-cost imaging technologies, POC testing is able to combine multiple analytical functions into self-contained portable devices to detect and diagnose various conditions.
POC tests have evolved through the integration and automation of test procedures that mitigate risks outside of the lab environment related to contamination, lack of lab equipment, and user error.
POC testing was put to the test in Denton County, which has a total population of about 860,000, including roughly 60,000 with diabetes. Approximately 86% of people older than 65 have diabetes. Many in this population have incomes that are 200% below the federal poverty level.
"Many are not focused on properly maintaining their health," Joe Paul Gallo, director of chronic and communicable disease management at Denton County Public Health, commented in an interview. "Compounding the situation, there is no county hospital for the lower-income, so [Denton County Public Health] has become their safety net."
Eliminating visits through POC testing
Texas is among the states that did not expand the Medicaid program as part of the U.S. Patient Protection and Affordable Care Act, but Denton officials took advantage of state and federal funding available through the Delivery System Reform Incentive Payment (DSRIP) program to redesign their county's healthcare delivery system.
When redesigning care delivery, officials realized they were dealing with a population that could not afford to take time off work, that had little or no access to healthcare, and whose health literacy was low.
"When we provided lab testing, we had to schedule a second visit to review results with the clients. Many of them had to choose between making income and coming in for results or a follow-up appointment," Gallo said. "Those who did show up for their first appointment often wouldn't show up for follow-up appointments to get their test results."
Officials needed to eliminate as many patient visits as possible and turned to point-of-care testing to shorten the time it took to get results to patients, Gallo explained.
Denton County is using the Siemens DCA Vantage Analyzer for its point-of-care HbA1c testing at two public health facilities, where it also performs additional diagnostics for patients, such as urinalysis, lipid panels, and retina scans. The CLIA-waived analyzer helps monitor glycemic control and detect early kidney disease. It utilizes a finger-stick test that does not require fasting, and it can return HbA1c results in six minutes, according to the company.
Using the POC approach and the Siemens analyzer, the county has seen a significant increase in completed testing rates. In 2017, before using the analyzer, the county processed 645 lab draws related to HbA1c testing. With the analyzer and POC approach, the county processed more than 1,400 tests in 2017. In 2018, 1,418 tests were performed using the POC analyzer. This year to date, it has already processed more than 1,120 tests.
In the program, a 38% reduction in overall HbA1c levels was achieved. Specifically, about 76% of participants saw their HbA1c levels drop below 9%, which represented about a 23% reduction in HbA1c levels from 11.7%, according to Gallo. Approximately 44% of patients saw their HbA1c levels decline below the American Diabetes Association-recommended 7%.
Cutting rates of complications
Achieving lower HbA1c and blood pressure targets has the potential to translate into reduced rates of complications, according to Siemens estimates presented at the American Association for Clinical Chemistry (AACC) meeting in August.
For example, the average estimated cost per episode for an amputation is $60,647, and lowering the average HbA1c level by just 1% could reduce the incidence of amputation by 43%. Similarly, the average cost per episode for heart failure is $110,000 for a person with diabetes; it's estimated that lowering the average HbA1c level by 1% could yield a 16% reduction in the incidence of heart failure.
Estimated/potential reductions in complication rates
Event
Average cost
Incidence
Incidence reduction*
Amputation
$60,647
0.3%
43%
Cataract extraction
$3,497
17.7%
19%
Heart failure
$110,000
1.8%
16%
Myocardial infarction
$4,493
0.3%
14%
Stroke
$43,652
0.5%
12%
Kidney failure
$89,000
1.1%
31%
*Incidence reduction after average HbA1c lowered by 1%.
Source: Adapted from presentation by J Gallo, AACC 2019, Siemens Healthineers press briefing.
Those using the Denton County Public Health diabetes management program have the option to partake in a continuing education program, which is offered in conjunction with Texas A&M University.
"Among other topics, they'll learn what their HbA1c is, the impact of high blood sugar levels, which are the best foods to consume, and how medication and exercise can help," Gallo said.
The DSRIP program's current funding ends in 2021, and public health officials are working to establish a permanent program in its place, he said. They would also like to expand the program to faith-based and nonprofit groups in the area.