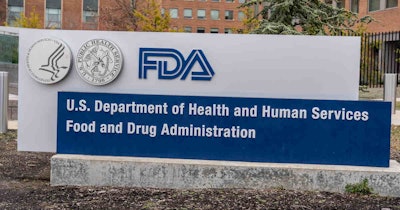 The U.S. Food and Drug Administration (FDA) has warned consumers against using 15 tests manufactured by Universal Meditech, Inc. (UMI).
According to the notice, UMI told the FDA that it has stopped all operations and is no longer providing support for its tests. The FDA is unable to confirm how well the tests perform and, as such, there are concerns that the products may not be safe and effective.
UMI initiated a recall to remove undistributed tests from distributors but failed to recall tests that had already reached consumers, leading the FDA to issue the alert. The FDA is asking people who have bought the recalled products, which include tests for pregnancy and urinary tract infections, to immediately put the kits in the trash.
The nature of UMI's supply chain may complicate efforts to identify whether a test is covered by the FDA notice. UMI's tests were sold online by at least four distributors; the products were distributed under the brand names of the distributors and may not have listed UMI as the test manufacturer. It is possible that other companies distributed the products as well.
UMI ceased operations after an investigation into its facility in Reedley, CA. The City of Reedley and other public agencies began trying to contact the owners of the business late last year to ensure the facility was disposing of hazardous and medical waste appropriately. The first public notice about the case reported "inhumane treatment of mice on site."
In recent weeks, media outlets have reported that the lab bioengineered mice to carry COVID-19, a disputed claim that may have stemmed from a miscommunication, according to the Associated Press. House Speaker Kevin McCarthy has said he wants to "get to the bottom of what happened here."