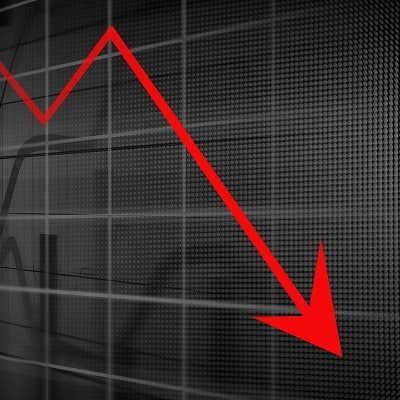 Myriad Genetics stock took a hit with an earnings report that disappointed Wall Street and the disclosure that the company has been asked by the U.S. Food and Drug Administration (FDA) to make changes to its GeneSight psychotropic test amid greater scrutiny by the agency, in general, on genetic tests.
The company's stock plunged by 42.76% on August 14, to a close of $25.50. In its report for its fiscal fourth quarter (end-June 30), Myriad reported sales of $29.8 million for GeneSight, down by 12% from the same period in 2018. For all molecular diagnostic products, the company reported quarterly sales of $196.9 million, up 9% from the same period in 2018.
The GeneSight test assesses suitability of antidepressant medications based on pharmacogenomic profiling. It is the company's second best-selling product after hereditary cancer testing, with sales of $119 million, flat from the same period last year.
Overall, the company reported $215.4 million in total revenue for the quarter, up 11% from $193.9 million in the same period of 2018. Myriad posted a loss for the quarter of $4.2 million, down from net income of $14.5 million in the corresponding quarter of 2018.
As part of its earnings report, Myriad disclosed that the FDA requested changes to its GeneSight test offering and that it has been in discussions with the agency. Myriad previously informed investors that it had provided the FDA with clinical evidence and other information to support the product.
During the company's earnings call, Chief Financial Officer Bryan Riggsbee said that Myriad continues to disagree that changes are needed to the GeneSight test; however, it has submitted a proposal to the agency regarding the reporting of test results to healthcare providers that it believes will address the FDA's concerns.
"We believe this approach should not affect the benefits that we believe are provided by the GeneSight test, which is reflected in our guidance," Riggsbee said.
FDA on guard with genetic tests
Riggsbee also noted that the FDA has recently increased its attention on pharmacogenetic tests. In April, the agency announced that it issued a warning letter to Inova Genomics Laboratory of Falls Church, VA, for "marketing pharmacogenetic tests that have not been reviewed by the FDA and that claim to predict patients' clinical responses to specific named drugs, including antidepressants, opioids, cancer treatments, anesthesia and diabetes medications."
That followed a general warning from the agency in late October 2018 about genetic laboratory tests that claim to predict response to medications but have not been reviewed by the agency and may not be supported by clinical evidence.
"For example, genetic tests with claims to predict whether some medications used to treat depression may be less effective or have an increased chance of side effects," the agency said at the time.
Changing drug treatment from such a test could mean patients receiving the wrong treatment with "potentially serious health consequences," the FDA advised.
During the earnings call, analysts asked Myriad to confirm stories of the FDA calling diagnostics companies and telling them they cannot report what drugs or drug classes to take based on pharmacogenetic testing. However, Myriad executives declined to comment.
In an earnings statement, the company recapped that it had received a positive coverage decision for GeneSight in patients with depression or anxiety who failed at least one prior medication from the large U.S. commercial insurance company UnitedHealthcare. The test is also covered for use in hundreds of Kroger Health U.S. pharmacies.