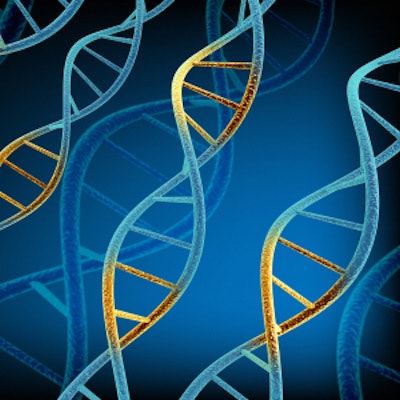 The Association for Molecular Pathology (AMP) has provided guidance on best practices for pharmacogenomic tests, including quality, compliance with CLIA, and reporting of results to health providers, in a position statement released on September 4.
The AMP endorsed the use of evidence-based guidelines for pharmacogenomic tests in clinical practice from the international Clinical Pharmacogenetics Implementation Consortium (CPIC). Pharmacogenomic information is already included in the prescribing information of hundreds of drugs approved by the U.S. Food and Drug Administration (FDA), the AMP noted.
"Pharmacogenomic tests that are offered clinically should demonstrate evidence of clinical validity before being offered to patients, the same standard as for other practices of medicine," the position statement advises. "Such evidence may be established and/or demonstrated through peer-reviewed literature, clinical practice guidelines, and/or FDA drug labels."
The top four takeaways for labs providing pharmacogenomic tests are as follows:
All health-related pharmacogenomic claims must have well-established clinical validity.
The pharmacogenomic testing provider must comply with CLIA, as required for all other clinical laboratory tests. Interpretations are to be made by molecular laboratory professionals.
Pharmacogenomic test reports should be accessible for all healthcare providers, regardless of whether they have training in medical genetics or pharmacogenomics. The reports should include the interpretation of the findings, significance of the results, and limitations of the test.
Patients should not change their treatment plan without first talking to their healthcare provider.
The release of the position statement comes amid growing use of precision medicine tests by the public and heightened regulatory scrutiny about potential dangers when they are used to guide drug treatments. Myriad Genetics is among the diagnostics companies that have drawn scrutiny from the U.S. Food and Drug Administration (FDA). During its earnings call last month, Myriad said it submitted a plan to the agency related to how test results are reported to health providers. Past actions on pharmacogenomic tests from the agency include a warning letter to Inova Genomics Laboratory in April.
During a special session on genetic testing at the American Association for Clinical Chemistry annual meeting in August, one expert noted that it can be difficult for healthcare providers -- let alone patients -- to interpret test results.
What to include
In its position statement, the AMP said that it "strongly supports" including the following in test reports:
The metabolizer status determined by the genotype for genes that affect drug metabolism
A list of drugs for which responsiveness may be affected by the genotype
A generalized statement to alert healthcare providers when an alternate dosage or drug treatment may be considered based on the results
A list of resources and references that a healthcare provider can use to learn more about the genotyping result, the drug-gene association, and how to incorporate the result into actionable decisions
The position statement is helpful for the continued use of companion diagnostic tests by pathologists, commented Bruce Carlson, publisher of Kalorama Information, a sister company of LabPulse.com.
"This important pathology group's recommendation to use clinical guidelines that have undergone serious review brings more authority to what can be, at times, an ad hoc practice of lining up drugs to testing products," Carlson said. "AMP's blessing of CPIC's specific instructions will help advance the cause of precision medicine."
Meanwhile, a series of evidence-based expert consensus opinion recommendations for genotyping assays is also being developed by an AMP working group.