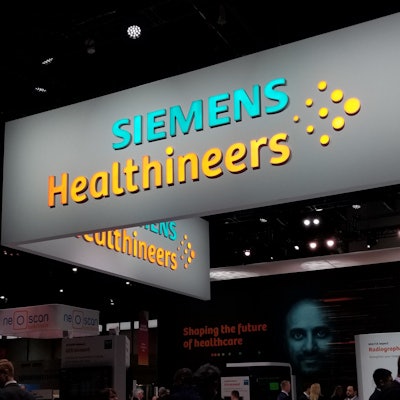 Siemens Healthineers has begun shipping its total antibody test for COVID-19 in Canada. The firm recently received Health Canada Interim Order authorization for its laboratory-based total antibody test, which detects SARS-CoV-2 immunoglobulin M and immunoglobulin G antibodies in blood in as few as 10 minutes.
The test has been shown to yield 100% sensitivity and 99.8% specificity for detecting the antibodies, Siemens said.
The test has also received U.S. Food and Drug Administration approval and the CE Mark in Europe.