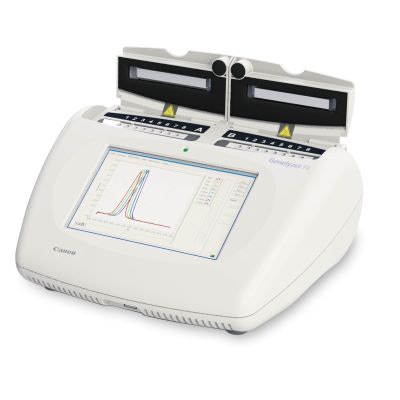 Canon Medical Systems is reporting progress in its development of a diagnostic test for individuals infected with SARS-CoV-2.
A test that Canon has developed in cooperation with Nagasaki University is now available for government-conducted testing in Japan, according to the company. The approval follows publication on March 26 by the Japanese government of clinical results in which the test achieved a specificity of 100% and a sensitivity of 90% for SARS-CoV-2 infection.
Canon reported that with specimens that are positive for SARS-CoV-2, the test can detect the presence of 15 or more viral genome copies per reaction within approximately 10 minutes with 100% sensitivity. The entire test procedure can be completed in less than 40 minutes, from preprocessing the sample to obtaining test results.
Canon further noted that it is evaluating practical use of the test for public health protection and border control measures at clinical sites, airports, and other environments where diagnostic testing needs to be completed on the same day. The test is based on a loop-mediated isothermal amplification (LAMP) method from Eiken Chemical.