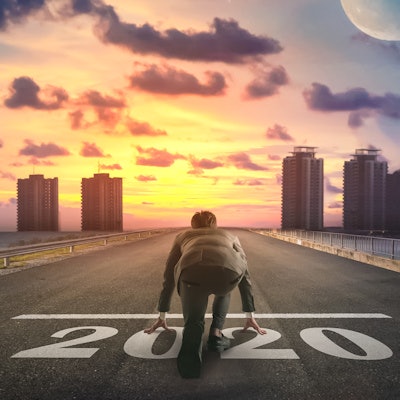 As the COVID-19 pandemic accelerates, attention has been focused on how to effectively scale up the diagnostic testing that is needed to correctly manage patients and track the disease's spread.
Countries have been trying to apply the lessons learned in the regions that were hit first. China appears to have dramatically slowed the disease, and one of the key aspects of that effort has been large-scale diagnostic testing.
In the U.S., there have been regulatory issues that slowed the introduction of commercial tests as well as problems with initial test kits from the U.S. Centers for Disease Control and Prevention (CDC), which resulted in delays and significant concern about the ability to scale up in the necessary time frame.
In addition, there have been shortages of associated products needed to run the tests, such as controls and RNA extraction kits. Gradually, companies and labs are addressing these needs.
Early stumbling -- followed by rapid ramp up
The U.S. Food and Drug Administration (FDA) has expanded the types of labs that can run COVID-19 tests and has also allowed CLIA high-complexity labs to develop their own laboratory-developed tests (LDTs) through the agency's emergency use authorization (EUA) process.
Large commercial labs such as LabCorp and Quest -- and some hospitals and academic medical centers -- have been making their own tests available and are ramping up testing capacity quickly. Quest said it is now conducting 25,000 tests per day in the U.S., which it plans to expand to 30,000 by the end of this week.
Due to the limited availability of tests and some supplies, many labs have had to improvise and share. Various government bodies have been working with IVD companies on commercial test kits that can be given an EUA to run on systems already commonly installed in labs around the country, as well as new technologies.
During a March 24 briefing by the coronavirus task force, global health expert and response coordinator Dr. Deborah Birx said that testing in the U.S. has been accelerating at a record rate, with 370,000 tests conducted overall, including 200,000 during the previous eight days.
Furthermore, the government's planned introduction of self-swabs will allow people to take their own samples, sparing the need for personal protective equipment by those administering the tests, she said. As the backlog is addressed, Birx said she expects the number of reported confirmed cases to continue to surge.
President Donald Trump said during the briefing that the testing being conducted in the U.S. is highly sophisticated and that on top of the high volume going up exponentially every day, the high quality would make a "big difference."
Roche offers multiple commercial kits
The first commercial kits were introduced in January by Roche in collaboration with partners such as TIB Molbiol Berlin. These products included the Wuhan RdRp assay, which is specific for detecting SARS-CoV-2, and the Wuhan N-gene3 test, which tests for SARS-CoV-2 plus other related types of coronaviruses.
These reverse transcription polymerase chain reaction (RT-PCR) tests were developed for use on Roche's LightCycler 480 and MagNA Pure 24 instruments and were widely used in China. In mid-March, Roche received an EUA in the U.S. and began shipping new COVID-19 tests for use on its cobas 6800/8800 systems, which provide about a tenfold higher throughput.
These larger systems contain liquid handling modules that are fully automated, incorporating the RNA extraction and sample preparation steps followed by amplification and detection. This allows them to run a 96-well plate of samples in about four hours. The automation enables 384 test results or 960 test results in eight hours for the 6800 or 8800 systems, respectively.
Also in mid-March, Thermo Fisher Scientific became the second company to receive an EUA for a commercial product -- for its TaqPath COVID-19 combo kit, which consists of the TaqPath COVID-19 RT-PCR kit and the TaqPath COVID-19 control kit for simplified ordering. The product can be used to evaluate up to 94 patient samples in under four hours.
The test is designed for use with the Applied Biosystems 7500 Fast Dx real-time PCR system and the associated Applied Biosystems COVID-19 Interpretive Software, but according to the FDA it can also be run on other authorized instruments.
As of March 24, the FDA had approved a total of 15 tests via the emergency use authorization pathway (see box). The agency has said that more than 80 diagnostic test developers have sought its help in developing and validating tests through the EUA process.
Effect of large systems and small POC systems
New kits from these major suppliers and others promise to accelerate COVID-19 testing significantly. Roche and Thermo both have a large installed base of systems designed to permit greater automation and run large numbers of samples in parallel. A high proportion of tests will be run on large automated systems.
Longer term, there is also an expectation that small point-of-need/point-of-care (POC) systems will help to extend testing to more patients, as these devices become available.
In fact, POC tests may be vital to allow less-trained users to reach patients not receiving complete healthcare or living in less-populated areas, in order to fully control COVID-19. These types of devices automate or replace manual steps and provide quick results rather than running large numbers of samples, and they are already widely used for influenza and other respiratory diseases.
The variety of settings will likely dictate that a variety of systems will be needed. The agency granted two emergency use authorizations for molecular POC (mPOC) coronavirus tests this week: Cepheid's Xpert Xpress SARS-CoV-2 test and Mesa Biotech's Accula assay.
BARDA funding for POC, panels and automated tests
POC diagnostics have benefited from the support of government programs. In February, the U.S. Department of Health and Human Services' Biomedical Advanced Research and Development Authority (BARDA) launched the Easy Broad Agency Announcement (EZ-BAA), a solicitation for funding specifically for diagnostics for the new coronavirus, with up to $749,000 available for each project. The agency has stated that POC testing is a significant priority.
Qiagen, which is in the process of being acquired by Thermo, benefited from BARDA funding. The company recently began shipping its QIAstat-Dx respiratory SARS-CoV-2 panel in the U.S.
The mPOC tests for SARS-CoV-2 are currently in various stages of development or availability, but it appears that most will take a few weeks or months to be made widely available. These platforms are designed to be CLIA-waived but are often ultimately approved for mostly moderate-complexity tests. Many are first made available as research-use-only (RUO) products, which can, in fact, be used as LDTs if regulations and proper validation processes are followed.
Molecular POC vs. immunoassays
Molecular POC systems generally analyze the viral RNA in patient throat/nasal swabs, but other POC testing methods use immunoassays to detect the patient's COVID-19 antibodies in blood or serum. Immunoassays generally have a high rate of false negatives (low sensitivity), with some rare exceptions.
Nonetheless, immunoassays can have comparable specificity and may offer advantages in terms of lower cost, faster turnaround, and greater portability. Immunoassays are in an earlier stage of development for the novel coronavirus. Major POC immunoassay players include Sekisui Diagnostics, Becton Dickinson, and Quidel.
Justin Saeks is an analyst with market research firm Kalorama.
Disclosure: LabPulse.com is a sister company of Kalorama Information.