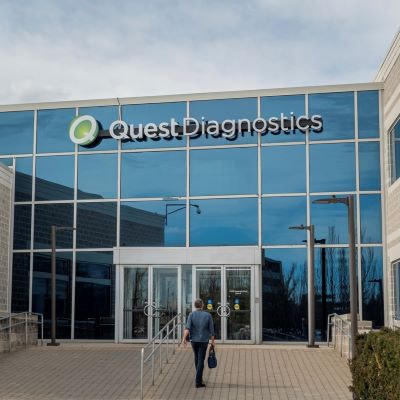 Quest Diagnostics said it is ramping up its coronavirus testing capability to 30,000 tests per day, while stressing that cases will need to be prioritized in light of very high demand. The announcement came amid news media reports claiming that the company is partly to blame for a big backlog of tests reported in California.
In an April 1 update, Quest said it has expanded its testing capacity to 25,000 tests per day and that it intends to further boost this to 30,000 per day by the end of this week. Between when it started testing on March 9 through March 23, the company performed and reported results for 106,000 tests, 24,000 of which were all performed on the last day of that period. Quest said that its laboratories have been using Roche's highly automated cobas SARS-CoV-2 coronavirus testing platform since March 13.
Quest said that, on average, it takes from four to five days from the time of specimen pickup to deliver results, but it also acknowledged that this can vary depending on location in the U.S. and that high demand is affecting timelines. The company is advising prioritization of cases, with the processing of testing expedited for patients who are hospitalized and for healthcare workers who are symptomatic.
"Hospitals and healthcare systems can submit specimens from these patients to us with a 'high priority' designation," Quest said. "As a result, these specimens will be expedited within our standard first in, first out testing process."
Quest's update comes amid negative publicity about its possible role in a backlog of COVID-19 testing in California. More than 83,800 tests had been conducted as of March 28, according to a March 30 report from the California Department of Public Health. But 56,550 of those were pending, state officials reported.
The state's reported numbers in part reflect problems at Quest Diagnostics, the Atlantic reported on March 31.
"Within the clinical-testing world, it is an open secret that Quest Diagnostics -- one of the industry's two big players, along with LabCorp -- has struggled to scale up its operations in California," the article noted. "And yet, Quest has continued to accept specimens from across the country, leading to a huge backlog of tests at the company's facility in San Juan Capistrano."
U.K daily paper the Guardian flagged the low number of completed tests in California, finding that the "bottleneck" at Quest had exacerbated testing challenges in the state.
"Despite initial promises of delivering results within one to two days, the private lab in southern California, which has received tests from hospitals across the country, has not been able to ramp up processing fast enough, meaning some healthcare professionals have had to wait more than a week for results," the Guardian reported.