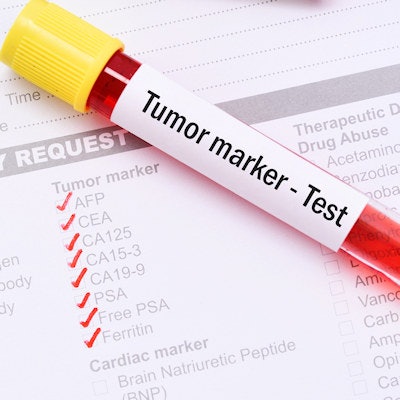 Diagnostic testing companies should do a better job of turning around biomarker test results for lung cancer patients, according to a survey reported at the American Society of Clinical Oncology (ASCO) annual meeting on June 4.
Out of 170 clinicians polled, the vast majority (98%) said that they felt it was important to get biomarker test results back in from one to two weeks, but while 63% reported that they get results in this time frame, 37% said that from three to four weeks was the average.
Delays run the risk that a nontargeted treatment will be given instead of a targeted drug, according to Dr. Kathryn Mileham, thoracic oncology director at Atrium Health's Levine Cancer Institute in Charlotte, NC.
"Respondents also suggest that biomarker testing companies should strive to expedite results," Mileham noted in a video presentation at the meeting, which is being held in a virtual format this year from June 4-8.
Utilization and turnaround times for biomarker testing results have been concerns for the lung cancer treatment community, as genetically targeted treatments are associated with better outcomes. The treatment landscape has dramatically improved for lung cancer patients in recent years, with multiple targeted drugs available, including Amgen's recently approved KRAS inhibitor sotarasib (Lumakras).
Yet a global survey published in 2020 found that molecular testing was underused for a variety of reasons, including lack of awareness and slow test turnaround times.
The survey just reported was conducted by an ASCO task force on lung cancer, which includes the American Cancer Society and lung cancer advocates. It assessed ordering and treatment patterns of specialists and general oncologists who regularly treat lung cancer patients. Out of 2,374 ASCO members contacted, 170 completed the survey.
Researchers noted that respondents included clinicians working in academic (59%) and community settings (41%), so the results should be generalizable.
Genetic testing was common for nonsquamous nonsmall cell lung cancer (NSCLC), the most common type of lung cancer, with 95% of respondents reporting that they order multigene biomarker panels. Among those, 61% were in academic settings and 39% were in community practices. Similar results were seen for patients with the squamous type of NSCLC (see table).
The survey showed that concern about delaying the start of treatment was a factor for those who were not ordering testing. If results were not available within two weeks, those in community practices were more likely to start with a nontargeted systemic treatment rather than wait for a targeted drug compared with their counterparts in academic practices, 59% versus 40%, a statistically significant result.
Furthermore, doctors with fewer years in practice were more likely to be concerned about delaying treatment, a finding that suggests a need for education on when it is safe and appropriate to wait for biomarker results, Mileham said.
Use of genetic testing in lung cancer patients by provider type
Community
Academic
All
Order multigene biomarker panel testing, nonsquamous NSCLC
39%
61%
95%
Order multigene biomarker panel testing, squamous NSCLC
38%
62%
91%
Average time for biomarker test results, 1-2 weeks
68%
60%
63%
Average time for biomarker test results, 3-4 weeks
32%
40%
37%
Most respondents (93%) reported that they choose multigene panel testing over single-gene tests. Research suggests that next-generation sequencing for multiple gene changes in lung cancer patients is cost effective and faster than single-gene testing.
The College of American Pathologists' guidelines for testing in lung cancer, which were last updated in 2018, recommend that all lung cancer patients be tested for EGFR, ALK, and ROS1 and that testing for other mutations, such as BRAF, MET, and KRAS, is appropriate as part of multigene panel testing.
Genetic sequencing panels are preferred over single-gene tests for identifying other treatment options beyond drugs targeted at EGFR, ALK, and ROS1, according to the guidelines, which were endorsed by ASCO.