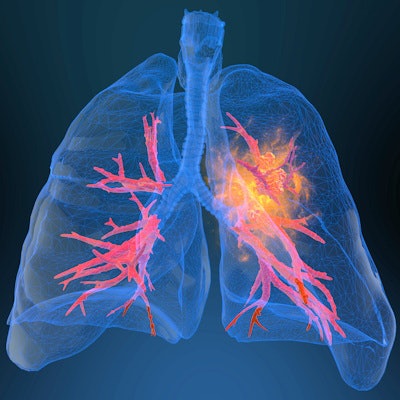 Delfi Diagnostics has been chosen to provide liquid biopsy tests for a European lung cancer screening trial called 4-IN-THE-LUNG-RUN, or 4ITLR.
The trial will explore how often people should get screened for lung cancer if their initial CT exam is negative; Delfi's liquid biopsy testing will help investigators assess whether study participants could benefit from a screening CT exam. The trial is being conducted via a partnership with the Netherlands Cancer Institute (NKI) and the institute for DiagNostic Accuracy (iDNA). Delfi will work with the first 9,000 study participants enrolled in the trial through the NKI and Gustave Roussy in Villejuif, France, it said.
Delfi said that it is developing a new class of liquid biopsy tests for early detection based on altered genome-wide fragmentation profiles, also known as "fragmentomes," representing aberrant packaging of DNA in cancer cells.