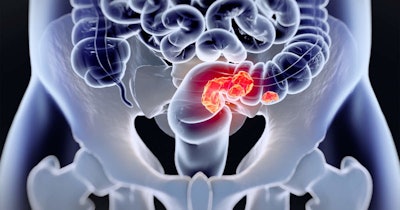 Cancer genomics firm Personalis on Wednesday announced a collaboration with UC San Francisco (UCSF) in which the firm's Next Personal liquid biopsy-based research use only (RUO) assay will be used in a study of patients with colorectal cancer (CRC).
The study will use the Next Personal assay to evaluate circulating tumor DNA (ctDNA)-based signatures associated with treatment response and adverse events in a cohort of patients with late-stage CRC who are receiving capecitabine, pembrolizumab, and bevacizumab in combination. Next Personal has been designed to detect and quantify minimal residual disease (MRD) and recurrence in patients previously diagnosed with cancer.
As CRC is among the top five most common and deadly malignancies, there is a global need for more effective combined targeted therapies and predictive measures. Disease heterogeneity, potentially low levels of signal from small metastases, and the wide range of mutational profiles of different types of cancer present challenges for the ctDNA assays currently in use, which may lack the sensitivity to effectively detect cell-free DNA (cfDNA)-based biomarkers.
"Assessment of early response and adaptive resistance both critically require a noninvasive liquid biopsy-based assay that can confidently detect changes in the abundance and mutational profile of cancer cells," Dr. Lawrence Fong, the Efim Guzik Distinguished Professor in Cancer Biology at UCSF and leader of the Cancer Immunotherapy Program, said in a statement. "Through serial monitoring of ctDNA, we will develop greater understanding of patient response to therapy and use these data to inform the development of signatures predictive of response."