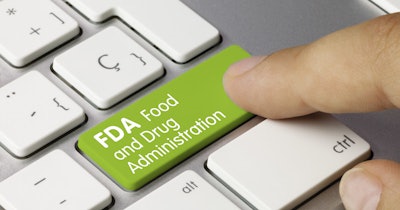 The U.S. Food and Drug Administration (FDA) has approved a chemotherapy-free oral target therapy for patients who have been previously treated for metastatic colorectal cancer (mCRC).
Takeda's Fruzaqla (fruquintinib) is a selective inhibitor of vascular endothelial growth factor receptors 1, 2, and 3. It is indicated for patients with refractory mCRC who have been previously treated with fluoropyrimidine, Eloxatin (oxaliplatin), and Campto (irinotecan), as well as an antivascular endothelial growth factor therapy -- and if RAS wild type and medically appropriate -- antiepidermal growth factor receptor therapy.
Fruquintinib was approved to treat mCRC in China by the National Medical Products Administration in 2018; it is sold in China by Hutchmed under the brand name Elunate. Takeda licensed the drug for global development from Hutchmed for $400 million in a deal made in January.
The FDA granted the application for fruquintinib priority review status; approval was granted based on the strength of two multicenter, placebo-controlled phase III trials: Fresco (NCT02314819), conducted in China, and Fresco-2 (NCT04322539), an international trial.
The FDA's review was conducted under the FDA Oncology Center of Excellence's Project Orbis, an initiative that provides a framework for concurrent submission and review of oncology drugs among international partners.