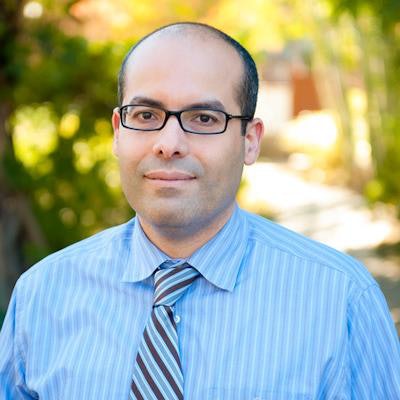 The circulating tumor DNA (ctDNA) assay by Natera offers no definitive advantage as a surveillance strategy for resected colorectal cancer, according to a study released on March 8 in JAMA Network Open. In fact, doctors are better off following the current standard of care: ordering computerized tomography (CT) scans and measuring carcinoembryonic antigen (CEA) levels.
A research team led by Dr. Marwan Fakih at the City of Hope Comprehensive Cancer Center in Duarte, CA, sought to determine which technique is superior in identifying residual disease and early cancer recurrence: Natera's Signatera ctDNA assay or CT scans and a CEA blood draw. They found the National Comprehensive Cancer Network's (NCCN) current standard of care (CT scans and a CEA blood draw) had higher sensitivity than the assay (JAMA Network Open, March 8, 2022, Vol. 5:3, e221093).
"Imaging remains the most important surveillance assay in the follow-up of resected colorectal cancers," Fakih said in an accompanying press release. "Clinicians should continue to abide by NCCN guidelines. For those who decide to implement ctDNA into their surveillance algorithm, they should be aware of the limitations associated with this assay."
An important part of the cancer journey is surveillance. Can the process be easier? Natera and other assay developers believe it can.
In Natera's case, the company has developed a personalized multiplex polymerase chain reaction (PCR)-based next-generation sequencing assay for ctDNA detection. Many clinicians embraced Natera's assay following a large observational surveillance trial out of Denmark by Thomas Reinert, PhD, and colleagues.
However, Fakih et al assert the Danish trial didn't have adequate radiographic surveillance, and thus the results may not be so applicable.
In Fakih's study, the researchers compared the sensitivity and specificity of ctDNA surveillance with CT imaging, measurement of CEA levels, and imaging plus measurement of CEA levels as recommended by NCCN guidelines. They included 48 patients with curatively resected colorectal cancer in their study and found recurrent colorectal cancer in 15 patients during the course of the trial.
The ctDNA assay identified recurrence before imaging in five patients. Imaging alone discovered cancer recurrence in seven of 15 patients, despite a concurrent negative ctDNA finding. CEA levels identified only three patients with cancer recurrence. Imaging plus CEA levels found cancer recurrence in 11 patients -- four had concurrent ctDNA positivity, whereas seven had negative ctDNA findings at the time of recurrence. For more metrics, see the table below.
ctDNA vs. imaging and CEA for colorectal cancer surveillance
Sensitivity
Specificity
Positive predictive value
ctDNA assay
53.3%
100%
100%
CT scans
60%
96.9%
90%
CEA blood draw
20%
90.9%
50%
CT scans + CEA
73.3%
87.9%
73.3%
The researchers also noted that ctDNA presented no advantage in the time it took to identify disease recurrence: a median of 14.3 months versus 15 months for imaging plus CEA levels.
"We were not able to confirm any advantages of the ctDNA assay over imaging in detecting disease recurrence," Fakih and colleagues wrote. "Therefore, the sensitivity of the current NCCN guidelines in identifying disease recurrence appeared numerically superior to that of ctDNA."
The researchers also added that even though the ctDNA assay identified five patients with recurrent cancer before imaging, it is unlikely the treatment of those patients would have changed.
Fakih's study highlights the limitations of ctDNA for monitoring resected colorectal cancer and shows more research is needed on ctDNA before it can be adopted in clinical practice.
"For now, ctDNA can be considered, if any at all, as a complement to the standard approach recommended by the NCCN, but one must be cognizant of its limitations," he said in the release.
Until then, CEA plus CT imaging continues to be relevant, he added.
Disclosure notice
Fakih served on the speakers' bureau for Amgen and Guardant360; served in an advisory role for Amgen, Array BioPharma, Bayer AG, GlaxoSmithKline, Mirati Therapeutics, and Seattle Genetics; consulted for HalioDx, Pfizer, Taiho Oncology, and Zhuhai Yufan Biotechnologies; and received grants at his institution from Amgen, AstraZeneca, Bristol-Myers Squibb, and Verastem outside the submitted work.