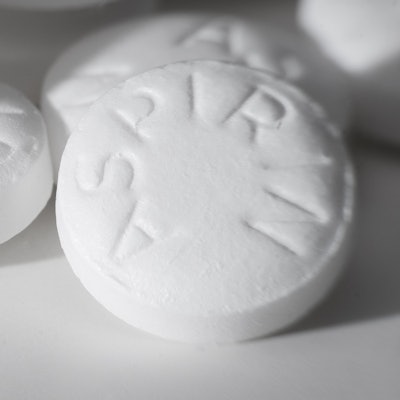 Giving a single dose of aspirin to individuals undergoing a fecal immunochemical test (FIT) does not improve the sensitivity of the test, according to a study published May 7 in the Journal of the American Medical Association.
Fecal immunochemical tests are becoming an increasingly accepted method of screening for colorectal cancer. Observational studies have hinted that the sensitivity of FIT could be improved for advanced neoplasms by giving a dose of aspirin to individuals undergoing the test -- especially men, according to a team led by Dr. Hermann Brenner of the German Cancer Research Center (DKFZ).
The researchers investigated the idea further with a randomized double-blind trial of 14 gastroenterology practices and four hospitals in Germany. The study included 2,422 men and women ages 40 to 80 who were scheduled for colonoscopy. Enrollment was from June 2013 to November 2016, with follow-up performed through January 2017 (JAMA, May 7, 2019, Vol. 321:17, pp. 1686-1692).
Individuals in the intervention group were given a single tablet with 300 mg of aspirin two days before fecal sampling for FIT. Individuals in the control group received a placebo.
There were advanced neoplasms in 224 participants (10.5%); eight people had colorectal cancer (0.4%) and 216 (10.1%) had advanced adenomas.
The researchers analyzed FIT sensitivity for detecting advanced neoplasms at two cutoffs: 10.2 µg of hemoglobin (Hb) per gram of feces and 17 µg Hb/g. There were differences in sensitivity between the groups, but the differences were not statistically significant.
Effect of single dose of aspirin on FIT sensitivity
Placebo group
Aspirin group
p-value
Sensitivity at 10.2 µg Hb/g stool
30.4%
40.2%
0.14
Sensitivity at 17 µg Hb/g stool
22.5%
28.6%
0.32
A major limitation of the study was that relatively few participants had advanced neoplasms, the researchers noted. They postulated that a statistically significant effect for aspirin might be found with a different administration schedule, such as lower doses of aspirin taken over multiple days rather than a single, larger dose.