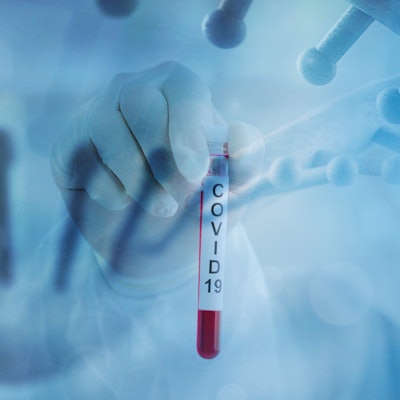 Eurofins Clinical Diagnostics announced that its pooled polymerase chain reaction (PCR) SARS-CoV-2 detection test will be available at U.S. labs, including Viracor, in mid-August.
The test pools five specimens and then tests a single PCR assay while retaining the original, individual samples. Typically, results are provided within 24 to 48 hours.
If the novel coronavirus is detected in the pool, individual PCR tests will be performed to identify definitively the sample that was positive. No further testing is required if the virus isn't detected, according to the company.
Eurofins sent a request for an emergency use authorization from the U.S. Food and Drug Administration on July 24. Eurofins started PCR pooling tests in Germany in early July 2020.
Pooling tests may be attractive to many industries because it reduces the cost per test for clients, according to the firm.