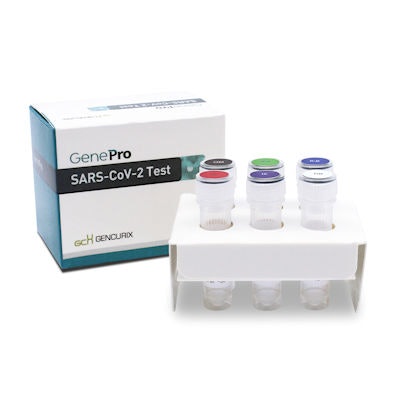 Gencurix has announced that it has received an emergency use authorization (EUA) from the U.S. Food and Drug Administration (FDA) for its GenePro SARS-CoV-2 test.
Its real-time polymerase chain reaction (PCR) test allows for high-throughput screening for the novel coronavirus, simultaneously monitoring up to 384 samples, according to the company, which is based in South Korea. Gencurix said that it is prepared to supply tests across the U.S., and that there are enough RNA extraction kits to meet demand.
It is the second RT-PCR test that Gencurix has launched following the first test assay, GenePro COVID-19 detection test released last March. Key advantages of the GenePro SARS-CoV-2 test include simultaneous monitoring of up to 384 samples, which would allow high-throughput screening of the novel coronavirus. With the FDA's EUA, Gencurix is now able to provide its COVID-19 detection tests across the U.S.