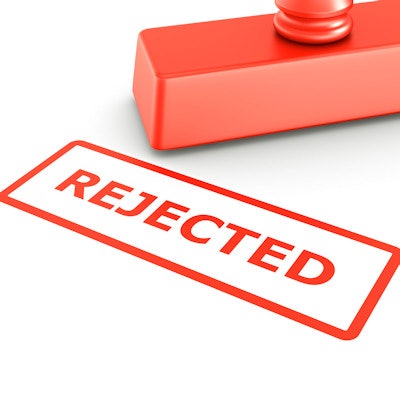 The U.S. Food and Drug Administration (FDA) has revoked an emergency use authorization (EUA) for Chembio Diagnostic Systems' antibody test for the novel coronavirus, citing false results and poor performance in an independent evaluation.
The agency announced the removal of the immunoglobulin M (IgM) and immunoglobulin G (IgG) test on June 16. In a statement, the agency noted that the test was one of the first to get an authorization and that initially the product met its standards during the COVID-19 public health emergency when it had appeared that benefits outweighed harms.
However, the agency now has specific performance criteria and has determined that the test generates a higher rate of false results than noted on product labeling, based on an independent evaluation conducted at the U.S. National Cancer Institute.
"Under the current circumstances of the public health emergency, it is not reasonable to believe that the test may be effective in detecting antibodies against SARS-CoV-2 or that the known and potential benefits of the test outweigh the known and potential risks of the test, including the high rate of false results," the FDA said.
This is the first removal of an EUA for a coronavirus test, though the agency has moved to block other manufacturers of serology tests that didn't have clearance from marketing their products. Initially, companies needed only to provide notification of intent to sell serology tests, and the agency's lax approach had been widely criticized by lab medicine professionals. The FDA also took back the EUA for the high-profile malaria drug hydroxychloroquine this week.
Stricter requirements for coronavirus tests and templates for products going through the EUA pathway were published by the FDA on May 4. The revocation of Chembio's EUA highlights the need for manufacturers to engage in stress testing antibody assays with large numbers of samples prior to manufacture, commented Bruce Carlson, publisher of Kalorama Information, a sister company of LabPulse.com.
"A test with a high number of false results could obviously be dangerous, and the FDA is showing they are serious about antibody testing and ensuring that only high-performance tests get to keep the EUA," Carlson said.