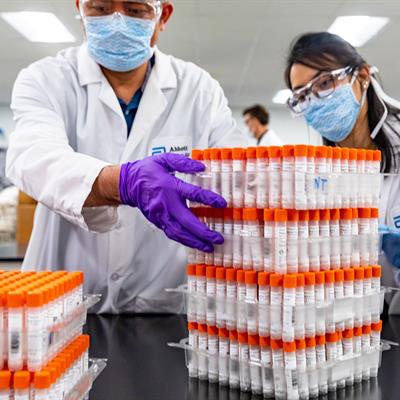 Abbott is shipping 150,000 tests for the novel coronavirus to hospitals and academic medical centers in the U.S., following the receipt of an emergency use authorization from the Food and Drug Administration (FDA).
The company's RealTime SARS-CoV-2 tests are designed for use with its m2000 polymerase chain reaction (PCR) systems. Existing customers will be the first to get the newly approved coronavirus assays. The m2000 system has a high capacity and can run up to 470 tests for the novel coronavirus in 24 hours, according to the company.
Abbott is also working to deploy an additional 2,000 tests to areas in need.