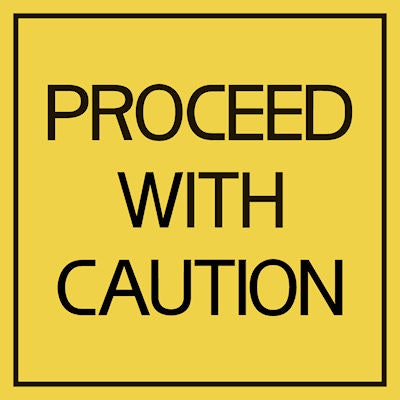 The U.S. Food and Drug Administration (FDA) is working with Abbott Diagnostics to address reports of false negatives from the company's ID Now rapid point-of-care (POC) diagnostic for COVID-19.
The product is an ultrarapid molecular test that runs on Abbott's lightweight ID Now instrument and delivers positive results within five minutes and negative results in 15 minutes. That kind of speed is a huge advance for molecular diagnostics, but does it come at a price? In a statement released on May 14, the agency noted that it has become aware of accuracy issues with the test in scientific studies and is checking on possible causes.
"This test can still be used and can correctly identify many positive cases in minutes," the agency advised. "Negative results may need to be confirmed with a high-sensitivity authorized molecular test."
The issues could be related to the type of swabs or viral transport used, the FDA acknowledged. Furthermore, there were limitations of the studies that flagged the problems.
"While there is important information to gather from these studies, it should be noted these studies have limitations, including small sample size, potential design biases, or tests that may not have been executed according to the manufacturer's instructions for use, an important part of scientific research," the FDA said.
Checking out adverse event reports
To date, the agency has received and is investigating 15 adverse event reports about the product related to false-negative results.
"The agency has been working with Abbott to analyze the information gathered to date and has worked with the company on a customer notification letter to alert users that any negative test results that are not consistent with a patient's clinical signs and symptoms or necessary for patient management should be confirmed with another test," the FDA said.
In a statement, Abbott responded that the product was not used in some of the studies as it is designed to be run and noted that there have been mixed results for different research teams.
"While we've seen a few studies with sensitivity performance percentages in the 80s, we've also seen other studies with sensitivity at or above 90%, and one as high as 94%," the company said.
Per discussions with the FDA, Abbott will conduct postmarket studies of the device that include at least 150 COVID-19 patients in a variety of settings.
"The FDA will continue to review interim data on an ongoing basis," the agency said. "The information gathered from the [postmarket] studies can further help the agency understand the cause or patterns of any accuracy issues and inform any additional actions the company or the FDA should take."
Rise and fall of rapid test
The FDA had granted Abbott an emergency use authorization (EUA) for the ID Now COVID-19 test, which came to the U.S. market with a bang. Testing is highly accessible due to the large installed base of lightweight ID Now instruments in a variety of healthcare environments. It has had a prominent profile during the pandemic and was embraced at the White House -- having been described at the time of launch as a "whole new ballgame" by U.S. President Donald Trump.
But whereas early in the pandemic the agency was criticized for being slow to approve products from manufacturers and CLIA-certified labs, as the crisis worsened it has come under fire for allowing too many products in without enough scrutiny, through what critics see as a lax emergency process and also the allowance of commercialization without an EUA. In addition to studies raising concern about Abbott's rapid test, the quality of serology tests is a big concern for lab professionals.
The FDA alert is a disappointment, but Abbott is the No. 1 POC diagnostics company and has a long track record of producing reliable results, so it's reasonable to expect they will address the problems, commented Bruce Carlson, publisher of market research firm Kalorama Information, a sister company of LabPulse.com.
"Tests were produced under considerable production pressure that in Kalorama's two decades of covering in vitro diagnostics has never been seen," Carlson said. "The FDA is taking the right steps and we'll await more results from the postmarket studies."
During the COVID-19 pandemic, the role of testing has perhaps been oversold as a "silver bullet" in the media, whereas the solution should be a clinical mix along with other IVD tests, assessment of symptoms, and imaging studies, Carlson added.
"Every test -- whether for COVID-19 or cancer or the flu -- has limitations when used alone," he said.