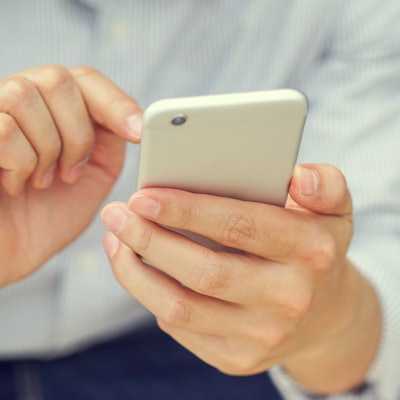 New Zealand device developer Ubiquitome is highlighting the use of its Liberty16 mobile device that can be connected to an iPhone and taken into the field to help identify pathogens like the novel coronavirus.
Liberty16 is a battery-powered, 16-well, real-time polymerase chain reaction (PCR) device that's small enough to be carried by hand to enable mobile DNA testing. Results can be read in 40 minutes using an iPhone app, according to the company.
The device can amplify targeted DNA sequences to show the presence of any DNA of interest, whether it is human, animal, or from a wider environmental pathogen, the company said. With respect to the novel coronavirus outbreak, the firm has reported promising initial testing of Liberty16 with COVID-19 sequences validated by the U.S. Centers for Disease Control and Prevention (CDC).
The company is presenting the product at this week's International Molecular Medicine Tri-Conference in San Francisco, where CEO Dr. Paul Pickering will report on the use of the device for a range of applications, including the detection of septicemia in blood and urine.
Ubiquitome is currently validating Liberty16 for mobile use during the COVID-19 outbreak. The company believes the device will be able to perform as well as large, laboratory-scale real-time PCR machines.