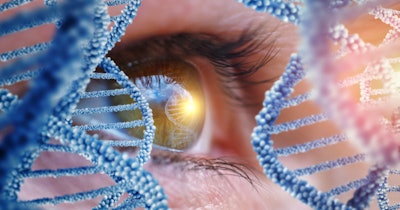 Next-generation molecular diagnostics company BillionToOne on Tuesday announced clinical data confirming the accuracy of the single-gene noninvasive prenatal test (NIPT) included in the firm's Unity Screen designed to assess fetal risk of recessive conditions such as cystic fibrosis, sickle cell disease, the thalassemias, and spinal muscular atrophy.
The results of the study were published in Genetics in Medicine.
The study was performed with a cohort of 9,151 pregnant individuals from 30 states and 240 clinics. The results included 191 positive carriers with newborn outcomes.
The study investigators sought to evaluate Unity Screen, which combines maternal carrier screening with single-gene NIPT only from a maternal sample, in contrast with traditional carrier screening, in which both parents are sequentially screened.
Unity Screen's NIPT showed 93.3% sensitivity, with 14 out of 15 affected fetuses testing as high risk; in addition, it demonstrated a negative predictive value (NPV) of 99.4%, indicating that low-risk NIPT results can be used to streamline screening workflows, eliminating the need for a paternal sample.
BillionToOne noted in a statement that traditional screening methods have limited reach, contributing to healthcare disparities.
Late presentation to prenatal care and low rates of paternal carrier screening when indicated may result in more than half of affected pregnancies being missed in the U.S., especially among younger individuals, minorities, and those who have lower educational levels.
The company noted that the trial results suggest that this disparity can be addressed through the Unity Screen NIPT's accessibility and the elimination of the need for a paternal sample.