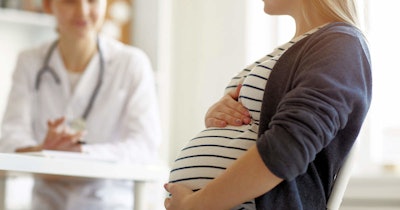 Prenatal testing company Juno Diagnostics on Monday announced the publication of results of a study using the company's noninvasive prenatal screening (NIPS) tests in the American Journal of Obstetrics & Gynecology (AJOG).
The study examined the effectiveness of Juno Diagnostics' Hazel NIPS test, which uses a sample-collection kit using capillary blood that may be self-collected by the patient.
"As NIPS results from capillary blood collections are equivalent to NIPS results obtained from venous blood, self-collected capillary blood samples are a prime candidate for a distributable NIPS system which promotes increased and convenient access to NIPS for all pregnant patients," the study's authors wrote.
The Juno Hazel NIPS test screens for common chromosomal aneuploidies (trisomy disorders 13, 18, and 21, also known as Patau, Edward, and Down syndromes, respectively) and can also report fetal sex. Juno Hazel Plus includes additional screening for sex chromosome aneuploidies.
"This data clearly demonstrates that capillary blood samples -- like those used for our Juno Hazel and Hazel Plus screens -- are a promising option for patients and providers, which we believe will ultimately promote convenient and affordable access to noninvasive prenatal screening tests," Dirk van den Boom, founder and CEO of JunoDx, said in a statement.