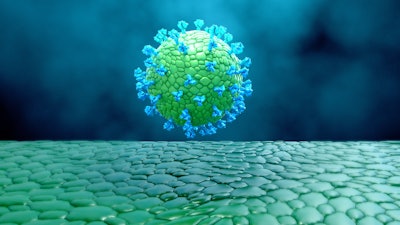 Bio-Techne and Progen on Tuesday announced the release of three Simple Plex Adeno-Associated Virus (AAV) viral titer assays for intact AAV capsid quantification, providing users with an automated and quantitative method of vector analysis.
The three assays -- AAV1, AAV6, and AAV8 -- feature Progen's antibody reagents, perform similarly to Progen's AAV enzyme-linked immunoassays (ELISAs), and are part of the Ella immunoassay platform, Bio-Techne said. They are designed to meet the demand for fast and reproducible titration of viral particles, Bio-Techne added.
"The improved range of detection achievable with our Simple Plex viral titer assays is particularly useful for AAV capsid titer assessment, as samples need fewer dilutions to meet the linear range of the assay," Will Geist, president of Bio-Techne's Protein Sciences division, said in a statement.
"Ella provides a wide dynamic range and high precision, ensuring you get the high-quality data required to meet regulatory standards for AAV titration throughout bioproduction workflows," he added.
Bio-Techne and Progen have previously collaborated, having introduced the Simple Plex AAV2 assay last year.