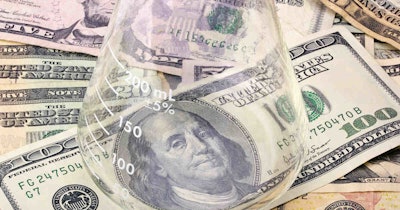 Boston-based Day Zero Diagnostics is receiving research funding to support the development of a pharmacovigilance assay to enhance the safety and efficacy of fecal microbiota transplants (FMT) in clinical trials.
The company will develop the assay, epiXact FMT, using funds from a Phase I Small Business Innovation Research (SBIR) grant of $299,989 from the U.S. National Institutes of Health's (NIH) National Institute of Allergies and Infectious Diseases.
"Microbiota transplant safety relies on rigorous donor screening and swift transmission detection," said Dr. Mohamad Sater, Day Zero's director of computational biology and the project's principal investigator.
"We're developing an advanced pipeline for accurate strain detection in complex metagenomic samples, validated in prior collaborations. This approach will be pivotal in future clinical studies, ensuring patient safety and advancing personalized medicine."
Fecal microbiota products are prepared from human fecal matter (stool) donated by healthy individuals, which is then transferred to another individual to restore the gut's flora. Earlier this year, the U.S. Food and Drug Administration (FDA) approved FMT to prevent the recurrence of Clostridioides difficile infection, paving the way for other clinical trials seeking to modify the intestinal microbiome.
The transmission of virulent organisms is a known risk of FMT. Researchers have previously identified how, despite stringent donor screening, the transmission of microorganisms has led to adverse infectious events.
In a New England Journal of Medicine article that reviewed two cases of Escherichia coli bacteremia following FMT in which one patient died and an FDA safety alert was issued, study authors referenced Day Zero's epiXact assay and how it revealed that pathogenic bacteria were passed from donor to patient using high-resolution genomic analysis of complex samples.
The company says there is currently no species-agnostic service that can assess donor sample safety and assist in FMT pharmacovigilance; developing the assay can help provide clear answers related to FMT safety.
Day Zero Diagnostics was founded in 2016 by clinicians and scientists from Harvard University and Massachusetts General Hospital; in 2022, the firm completed a $21 million venture equity financing round. The company says its approach can rapidly identify both the species and the antibiotic resistance profile of severe infections directly from a clinical sample.
"We are honored to receive this NIH grant, which underscores our commitment to reshaping the landscape of infectious disease diagnostics and infection control using whole genome sequencing and machine learning," CEO and Day Zero co-founder Jong Lee said. "We are continuing to expand our epiXact suite of services focused on healthcare-associated infection (HAI) outbreaks and transmission events."