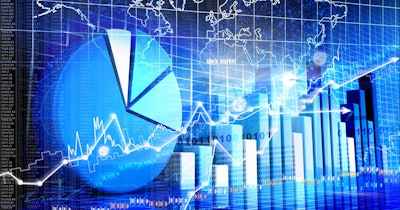 A founder of leading U.K. life sciences company Abcam has urged shareholders to reject a 4.5 billion pound ($5.7 billion) takeover bid by science and technology firm Danaher Corporation.
Founder and former CEO Dr. Jonathan Milner said that shareholders should send a clear message to the board that they are dissatisfied with the proposed acquisition.
"Put simply, I believe $24 per share is the wrong price at the wrong time for a company that is a globally recognized brand in the life sciences sector," Milner said in an open letter published on September 28.
Danaher announced in August that it had entered into an agreement to acquire Abcam, a supplier of antibodies, reagents, biomarkers, and assays.
The transaction is expected to be completed in mid-2024, subject to customary conditions, including applicable regulatory approvals and Abcam shareholder approval. It was unanimously approved by the boards of directors of both companies.
But Milner said the offer was a "gross undervaluation" and "derisory." Milner co-founded Abcam in 1998 and retains a 6.1% stake in the Cambridge-based business, which is listed on Nasdaq. He has previously raised concerns about Abcam's performance following his departure from the board in October 2020.
In April of this year, Milner revealed what he believed to be "a distressing series of issues, including inadequate governance, lackluster investor relations, deficient cost controls, and subpar execution." In the open letter, he says he has an alternative plan involving reshaping the company's board, resuming the role of full-time CEO, maintaining Abcam's listing on the Nasdaq, and listing the company on the London Stock Exchange.
"One of my first tasks would be to reach out to the highly talented and dedicated staff at Abcam and provide leadership, focus and empathy with what will have been a long period of uncertainty," Milner wrote.
"Shareholder value creation will be at the heart of my strategy, and I strongly believe in transparency and equality for all shareholders," he added.
Abcam posted a statement in September saying it was surprised at Milner actively opposing the deal, which it said had unanimous board approval following a "comprehensive" sales process.
"After receiving offers from multiple bidders, Danaher's all-cash offer of $24 [per share] was the highest and best price. The Company believes the recommended all cash offer provides value maximization and certainty of outcome for all shareholders, as well as a positive outcome for employees and customers."
The firm added, "Abcam is expected to operate as a standalone operating company and brand within Danaher's Life Sciences segment following transaction closing, adding to Danaher's presence in the U.K. where it currently employs almost 5,500 people. Danaher is committed to keeping Abcam's headquarters in the U.K."