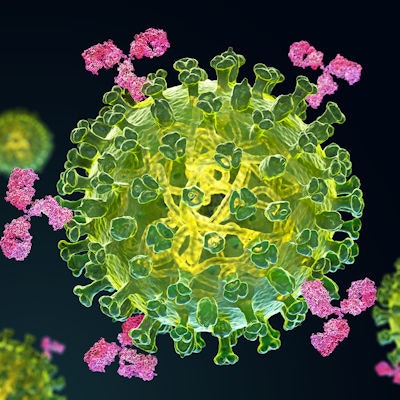 LumiraDx announced that it will host an industry workshop at AACC 2022 on Wednesday, describing the impact of its microfluidic technology on lateral-flow antigen tests and the role of these rapid immunoassays in the response to the COVID-19 pandemic.
"Studies have shown that point-of-care antigen tests with sufficient sensitivity and specificity can facilitate diagnosis, treatment, and mitigate reliance on slower, conventional laboratory-based testing and infrastructure," Brian DuChateau, vice president of Clinical and Scientific Affairs at LumiraDx, said in a statement. "However, the COVID-19 pandemic not only demonstrated the need for this type of testing, but also showed how quick result turn-around time can mitigate rates of infection."
DuChateau added that LumiraDx's actively controlled microfluidic testing technology brings lab-comparable performance to the point-of-need, "supporting several unique use cases during the pandemic and beyond."