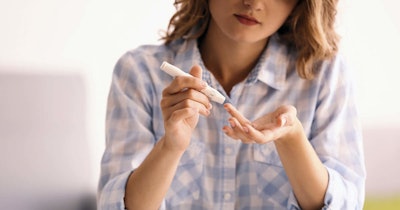 Diagnostics company LumiraDx on Monday announced the further commercial expansion of its HbA1c test.
The test, which received the CE Mark in May, is now available in Europe, parts of the Middle East, Africa, Asia, and Latin America.
The LumiraDx HbA1c test is an actively controlled microfluidic assay that provides results in seven minutes in a near-patient setting. The test monitors the HbA1c levels of patients known to be diabetic, and aids in screening patients at risk of developing diabetes. The test, which is run on the portable LumiraDx platform, was designed to meet the needs of decentralized, community-based healthcare settings for reliable and accessible HbA1c testing. Current users of the test include primary care offices, diabetes clinics, and retail pharmacy outlets.
"As the global prevalence of diabetes is increasing, it's critical for healthcare professionals to have access to rapid and reliable HbA1c results. The availability of an immediate, lab-comparable HbA1c test has been shown to improve patient outcomes through improved diabetes management," David Walton, LumiraDx's chief commercial officer, said in a statement.
According to recent figures from the IDF Diabetes Atlas, one in 10 adults worldwide now have diabetes; of those, nearly one in two are undiagnosed.