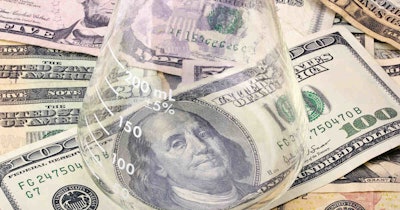 Day Zero Diagnostics has completed a $16 million financing round, executed as a convertible note.
The round brings the total raised by Day Zero to date up to $49 million in venture capital funding and more than $18 million in nondilutive funding.
The Boston-based firm, which develops whole-genome sequencing-based infectious disease tests, noted in a statement that investors from a $21 million previous round contributed.
The company says it will use the funding to complete the development of its low-cost Blood2Bac sample prep protocol, which is designed to capture fungi in addition to bacteria using small sample volumes. The funding will also be used to accelerate development of a prototype commercial system, including both hardware and Keynome, a suite of cloud-based artificial intelligence algorithms that identify organisms with high accuracy and provide antimicrobial susceptibility profiling, according to the company.
Day Zero was recently awarded a $300,000 phase I Small Business Innovation Research grant from the U.S. National Institutes of Health's National Institute of Allergy and Infectious Diseases to develop an assay to enhance the safety and efficacy of fecal microbiota transplants in clinical trials. The firm was previously awarded $14.4 million in funding from the Combating Antibiotic Resistant Bacteria Biopharmaceutical Accelerator, a nonprofit organization.